From big-picture content editing to smoothing out your sentences, our editors can help turn your book proposal or manuscript into a polished final draft.
You have a completed manuscript and you'd like detailed feedback on your ideas, content, and structure. In a developmental editing package, we'll pair you with an editor who will read your entire manuscript and will provide professional feedback on the content. This includes but is not limited to the voice, tone, pace, organization, and continuity of your manuscript.
In the case of fiction, the feedback would also include characters and character development, plot, tension, and everything else that goes into creating a riveting novel.
Ready to make sure the content of your book will provide the best experience for your readers? Let's discuss if a developmental edit is right for you.
You have a completed manuscript and you're happy with your content and structure—you just want to make sure that your sentences and language are doing their utmost to convey your ideas. A line edit might be right for you.
During a line edit, your editor will go through each sentence and provide suggested edits to polish your prose. With an eye toward grammar, syntax, repetition, and usage, your editor will make sure your content is polished while maintaining your voice and style.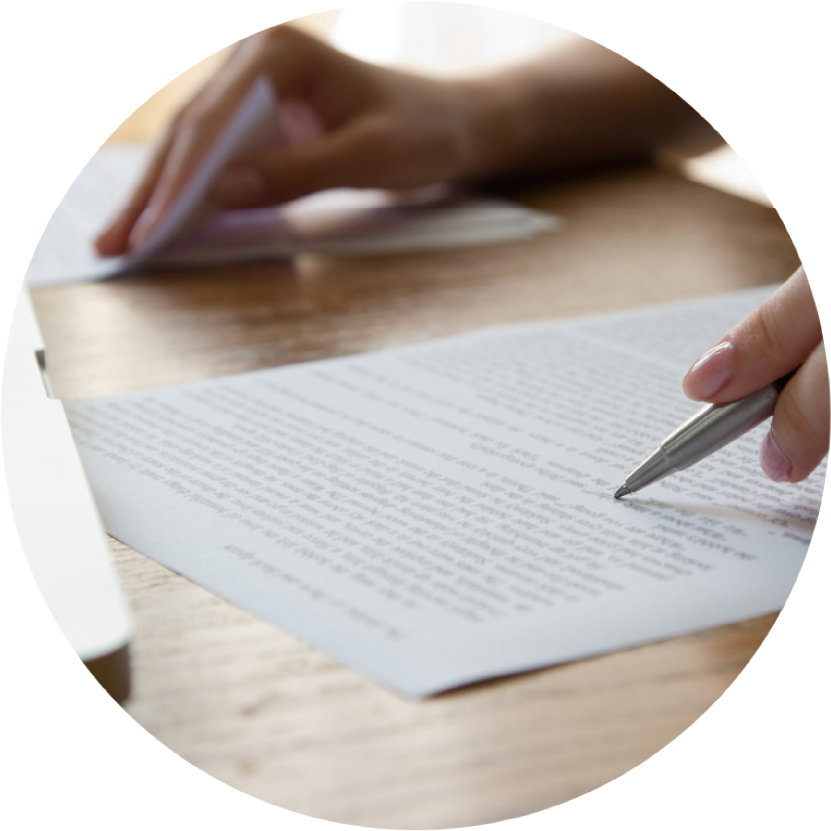 You have a complete and edited manuscript that you are preparing for print and want to make sure there are not any errors. This is where copyediting comes in.
Copyediting addresses errors with punctuation, formatting, spelling, and spacing. This is the final round of editing that takes place before your book goes to the typesetter.
Your book has been designed and is almost ready to go to the printer. You just need one final pass to make sure everything is absolutely perfect and no new errors were introduced during typesetting. Proofreading is the critical last step to make sure your book looks as professional and polished as possible.
We can't wait to hear from you!
Our team of professional
editors is here to help!